Healing Naturally with Bulk Eucalyptus Radiata Oil
Helping You to Breathe Freely, Invigorate Your Senses and Embrace Purity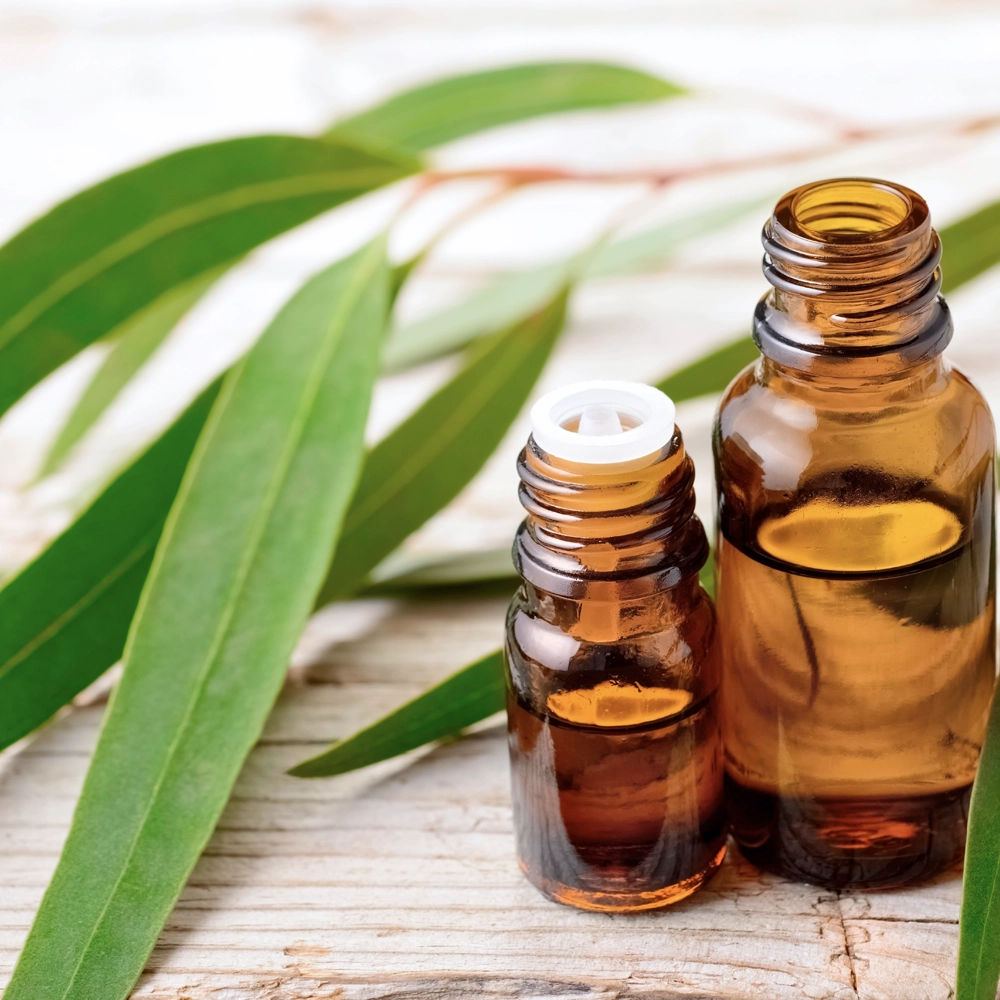 Your customers want to receive the best product from you, meaning the high-quality experience starts from the supplier. The ingredients you add to your products must be of high quality so that your customers get the best and keep returning. The best products start with an essential oil supplier that can provide high-quality bulk eucalyptus radiata essential oil for your business.
With Scatters Oils USA, you will have no problems providing a high-quality experience to your customers. The USDA and BCS Oko-Garantie certified our wholesale essential oils as organic (95 percent pure and impurities-free). We can also provide consistent product quality thanks to our FDA and HACCP-certified extraction and storage facilities.
Where Does Eucalyptus Radiata Essential Oil Come From?
Eucalyptus radiata essential oil comes from the leaves and branches of the eucalyptus radiata tree. This tree is one of the four species of the eucalyptus tree that can produce eucalyptus essential oil. Eucalyptus radiata contains the second-highest concentration of the chemical cineole, which provides the beneficial effects of eucalyptus oil.
Eucalyptus radiata does not have the intensity of the eucalyptus globulus oil, which has the highest concentrations of cineole. This makes e. radiata a good option for those who prefer a milder eucalyptus scent but still want to experience the significant benefits from cineole.
More commonly known as the narrow-leaved peppermint, the eucalyptus radiata is a tree that grows in cool or wetter woodlands and forests. It grows to a more widely known narrow-leaved peppermint; the eucalyptus radiata tree grows in cool or wet woodlands and forests. Although it is endemic to south-eastern Australia, it is now cultivated in southern Africa because of its popularity and the market's demand for its essential oil.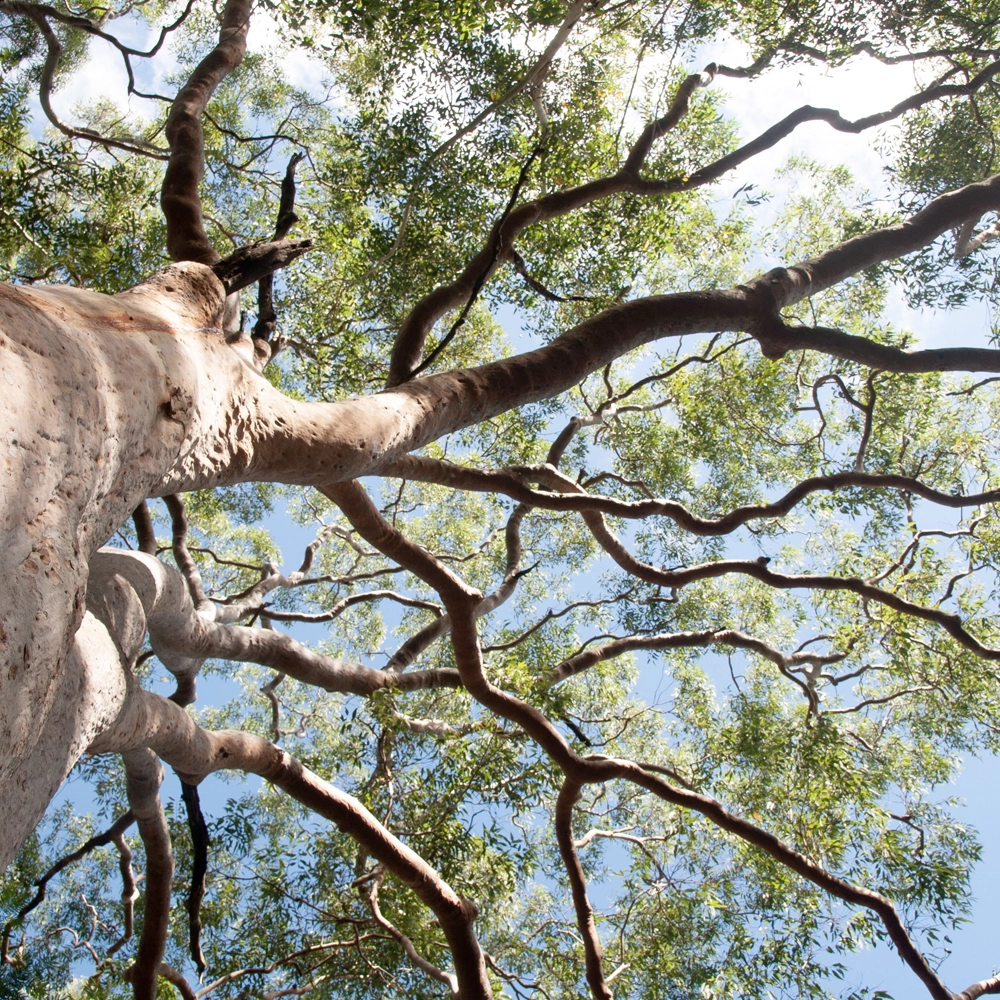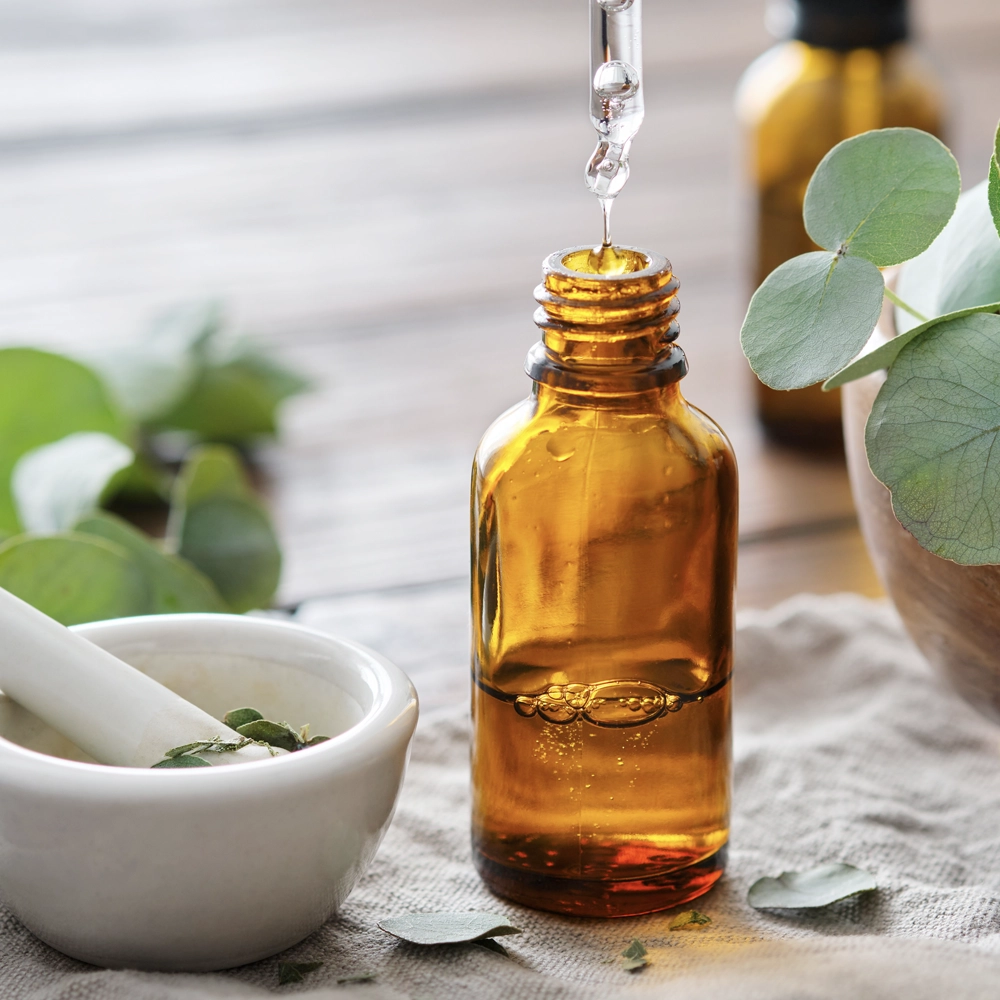 How is Eucalyptus Radiata Oil Extracted?
The extraction of eucalyptus oil from the tree's leaves and branches through steam distillation. This extraction involves placing the eucalyptus branches and leaves in a chamber where steam passes through the plant material. The steam carries the essential oil away from the plant material and then passes through a cooled chamber to condense before it is collected in another container.
The extracted mixture will still contain some water. To isolate eucalyptus oil and produce a pure product, the mixture is boiled up to the boiling point of water. This process will leave only the eucalyptus oil in the container, which is then cooled off and stored.
The pressure and temperature in all stages of the extraction process are configured to ensure the oil's components are preserved during the extraction. Otherwise, the extracted product will have a weaker aroma than what is expected of eucalyptus radiata oil and be less effective for its intended therapeutic use.
Benefits of Organic Eucalyptus Radiata Essential Oil
Why It's Important to Use Pure and High-Quality Eucalyptus Radiata Essential Oil
As a business, you never want your customers to have a poor experience with your product or service. This experience is tied to the quality of the essential oils you sell or use as an ingredient for products or components in your service. Of course, high-quality essential oils are often more expensive than their lower-quality counterparts. But, your customers will appreciate the added cost of high-quality essential oils since they will have a superior experience with your product or service.
Here are the reasons why purchasing high-quality eucalyptus oil is so important: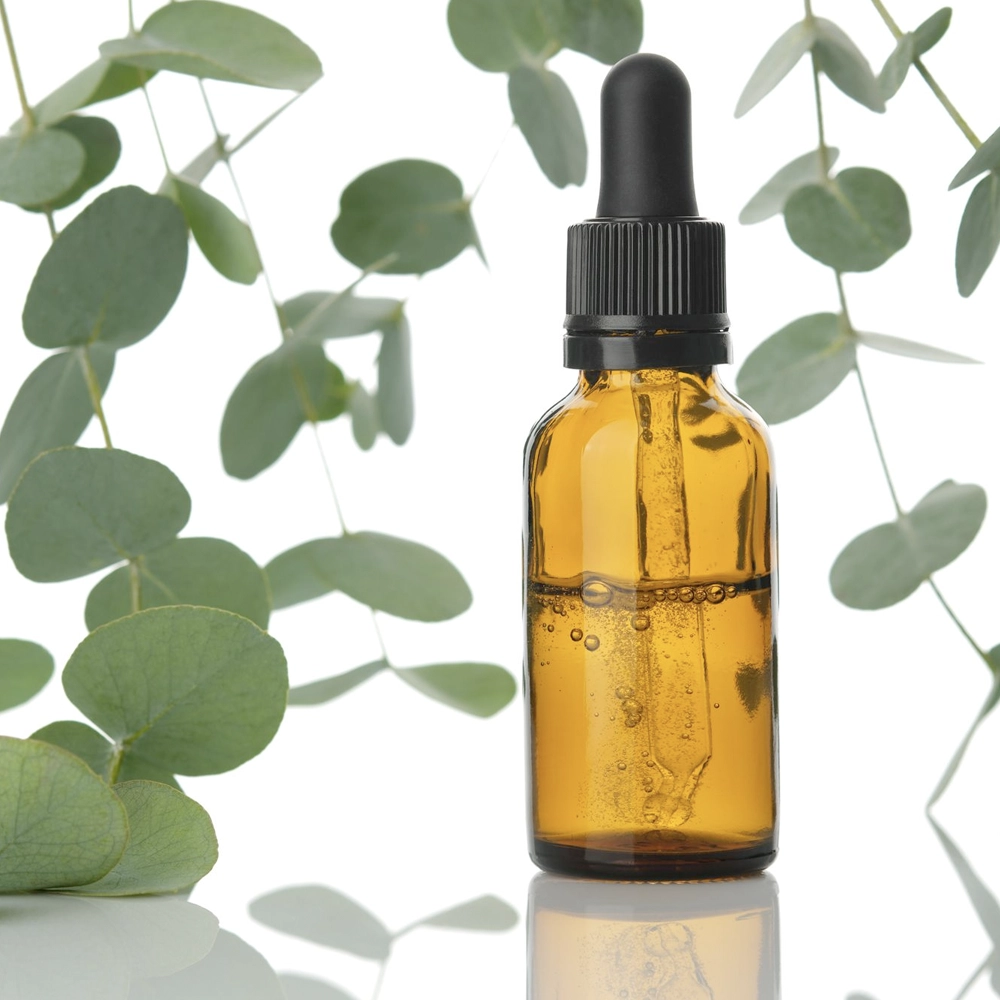 Why Choose Scatters Oils' Bulk Eucalyptus Radiata Essential Oil?
Scatters Oils knows that quality starts from farming high-quality plant materials for essential oil extraction. This is why we work closely with our farmers and help them develop and maintain farming practices that pass organic certification standards. With our highly developed extraction and storage practices, Scatters Oils can consistently provide high-quality wholesale eucalyptus radiata essential oil to our customers.
Scatters Oils' commitment to providing wholesale essential oils to our customers is evident with USDA and BCS Oko-Garantie certifying our products as organic. And to ensure the consistent quality of our essential oils, we maintain standards and processes approved by the FDA and HACCP. Aside from these, we also follow certified Halal and Kosher standards to ensure your customers can use your product or service by their religious ideals.
Buy Bulk Eucalyptus Radiata Essential Oil
Whether you are looking for white-label essential oils, an ingredient for your product, or an essential oil for your services, Scatters Oils has the right oil for your business. Our bulk eucalyptus radiata essential oil and other oils have the purity and potency that your customers expect to experience.
You can order our wholesale eucalyptus radiata essential oil in variants of 1, 2, 5, 10, and 20 kilograms. We can even provide custom orders for purchases exceeding 20 kilograms. And, if you need to test our wholesale essential oils before purchasing, you must contact us to request a sample that you can try.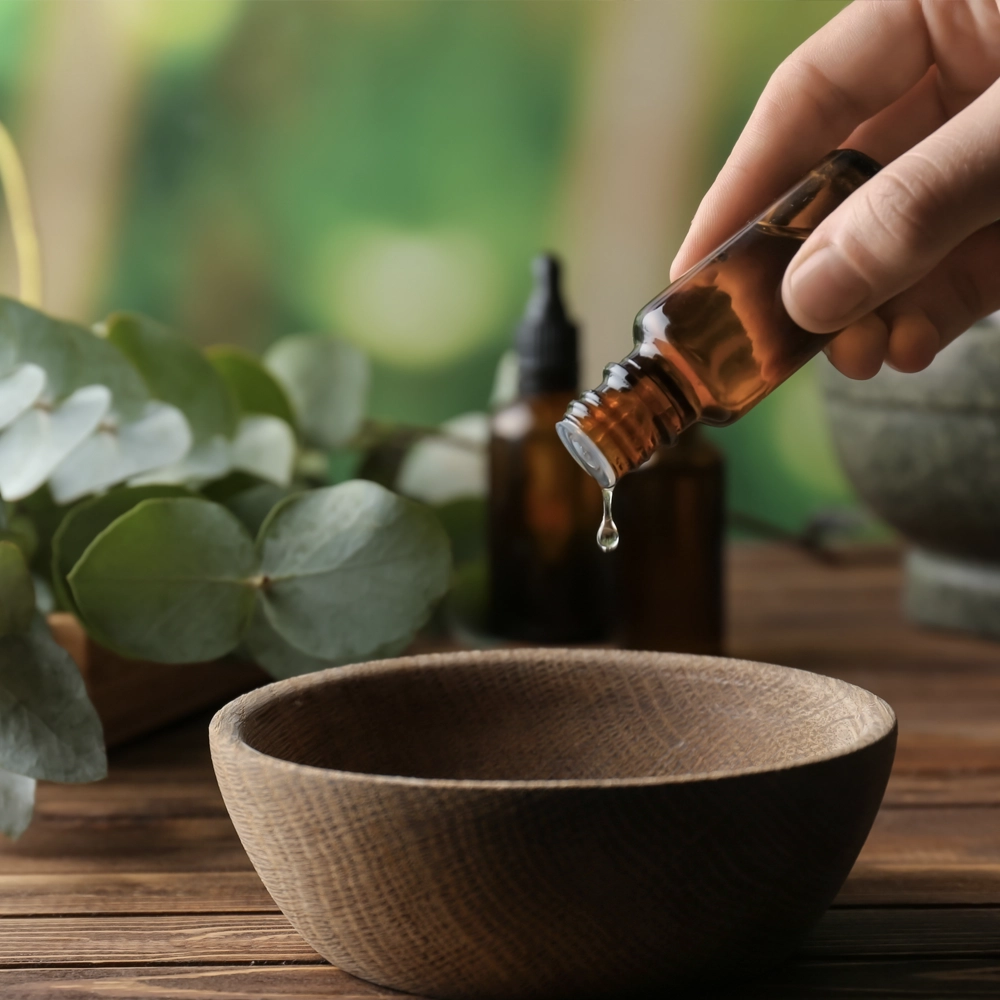 Interested in Larger, Custom Orders at a Lower Prices?